Charleston Medical Malpractice Lawyer
Were you or a loved one injured, or did a loved one die from what you suspect was medical malpractice in Charleston, South Carolina? If you answered yes, the Charleston personal injury attorneys at Mickelsen Dalton law firm are dedicated to helping you get all the compensation you deserve. This may include compensation for medical bills, lost wages, pain and suffering, disability, disfigurement, and more. You deserve to hold your health care provider accountable for any medical negligence.
Let our top-rated medical malpractice attorneys help you with our extensive experience in cases involving serious injury or death. We've helped our clients in South Carolina recover millions of dollars for their injuries, and we may be able to help you. It all starts with a free consultation.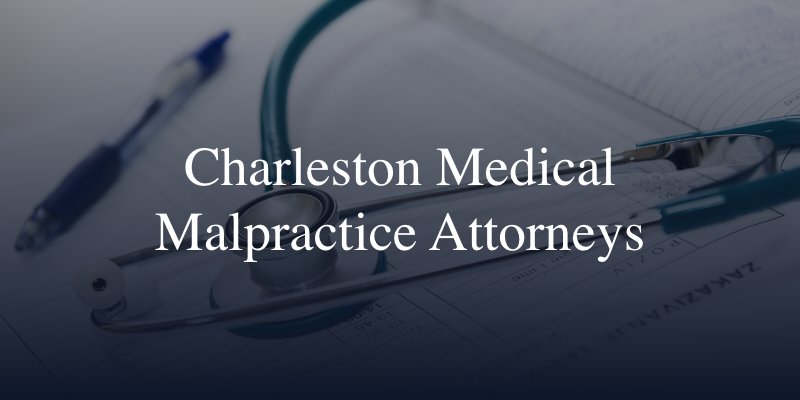 Resources for Medical Malpractice
To immediately access the links at any point on this page, click the links below.
How Mickelsen Dalton Can Help You In Your Claim
Dealing with life after a medical malpractice event isn't just overwhelming. It's often devastating. It's not just a time to rest and recover. It often requires learning to live life in an entirely new way. It may require ongoing medical care or medical equipment. For children, it could cause permanent injuries that cause lifelong issues. For adults, it could cause permanent disabilities and reduce earning capacity. In some instances, medical malpractice even causes death.
A medical malpractice lawsuit is not easy on the victim or the victim's family. Our Charleston medical malpractice attorneys take care of your matter from start to finish. This includes:
Forming an intensive investigation plan, including the proper experts
Handling all of the communication matters on your behalf
Negotiate a settlement for your claim that includes all of your damages
An aggressive, experienced medical malpractice trial attorney represents you in court, if necessary
Communicating with your health care provider to gather all necessary evidence
Mickelsen Dalton has recovered millions in economic damages for our accident victim clients. Let us help you. Schedule your free consultation.
What Are the Types of Medical Malpractice Cases We Handle?
With nearly 19,000 medical malpractice cases filed in the United States each year, Mickelsen Dalton is no stranger to working to protect our clients in South Carolina. Our medical malpractice lawyers handle all types of medical malpractice claims, including (but not limited to):
Failure to diagnose
Performing a procedure incorrectly
Misdiagnosis
Failure to perform a procedure that needed to be completed
Medication errors
Surgical errors
Emergency room errors
Failure to Diagnose
When a healthcare professional neglects to accurately identify or diagnose a patient's condition in a timely manner, they may be held accountable for their failure to diagnose. This could involve not detecting a disease in its early stages, missing symptoms, or misinterpreting test results. By failing to identify the correct condition, the patient may undergo unnecessary treatments or experience a worsening of their medical state.
Performing a Procedure Incorrectly
Healthcare professionals are responsible for performing medical procedures safely, accurately, and efficiently. When a procedure is performed incorrectly or inappropriately, various complications may arise, such as infections, bleeding, organ damage, or prolonged recovery times. In some cases, the result may be a life-threatening emergency or even death.
Examples include:
Operating on the wrong body part.
Unintentionally damaging organs or tissues.
Leaving surgical instruments inside the patient post-surgery.
In many cases, these mistakes could have been avoided with proper planning, communication, and adherence to established protocols.
Misdiagnosis
Patients rely on their doctors for accurate diagnosis of their medical issues. However, when a healthcare professional misdiagnoses a problem, the consequences can be severe. Misdiagnosis can lead to unnecessary treatments, delayed or missed interventions, and the worsening of existing underlying conditions. If a misdiagnosis causes significant harm or complications, it could be considered medical malpractice.
Failure to Perform a Procedure That Needed to Be Completed
Patients rely on medical professionals to recommend and perform necessary procedures to boost their health or remedy their illnesses. When a procedure that should have been completed is omitted, the patient's condition may deteriorate or not improve, putting them at risk for further complications.
Birth Injuries
Newborns and their families place immense trust in health care providers during the birthing process. Sadly, mistakes can happen, causing injury or harm to both the mother and child. These injuries often result from medical professionals failing to monitor the mother and baby and failing to respond to signs of distress during labor and delivery. 
Birth injuries can include the improper use of forceps, vacuum extractors, or errors in the administration of medications during labor. These injuries may result in lifelong disabilities, such as cerebral palsy, brain damage, or nerve injuries, leaving families and the injured patient burdened with financial and emotional hardships.
Anesthesia Errors
Anesthesia errors refer to mistakes made during the administration of anesthesia to patients. This can include providing too much or too little anesthesia, using the wrong type, or failing to monitor the patient's vital signs throughout the procedure. Anesthesia errors can result in severe pain, brain damage, or even death if not identified and corrected promptly.
That is not a full list of medical malpractice matters, but it does boil down to most cases we see.
When it comes to providing medical care, even the smallest oversight can have enormous consequences. Patients trust medical professionals to deliver the best care possible and safeguard their well-being. However, sometimes things go wrong, and the result is medical malpractice. Understanding these examples can help raise awareness and safeguard patients from future incidents You can trust Mickelsen Dalton to fight for all the compensation you need. There's no fee unless you win.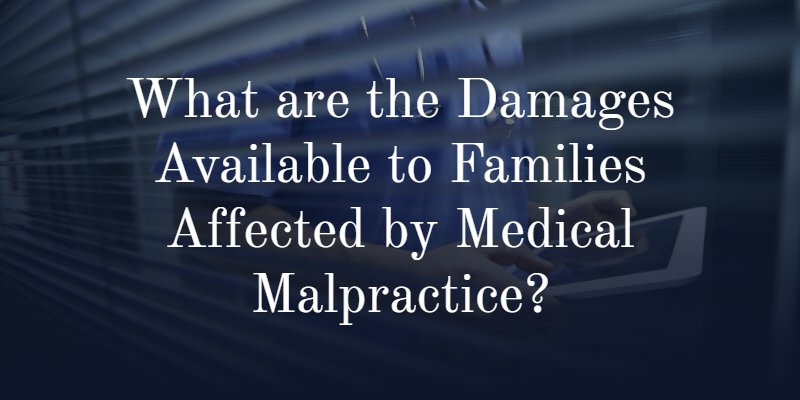 What Are the Damages Available To Families Affected by Medical Malpractice?
You can go after financial compensation for every loss related to your medical malpractice claim. Examples include:
Medical treatment, including future medical treatment
Lost wages
Disability
Disfigurement
Nursing care
Medical equipment
Loss of companionship
Emotional stress
Final expenses if the incident resulted in death
Money can't necessarily make everything better, but in some regards, it can, at least, alleviate some of the anxiety that the entire matter caused. We will work tirelessly to recover all medical expenses and deserved compensation.
Your Trusted Charleston Medical Malpractice Lawyers Are Ready to Help
If you or a loved one was hurt or died due to medical malpractice in South Carolina, choose Mickelsen Dalton. The right law firm makes a big difference in the amount of compensation you may recover. Mickelsen Dalton understands the laws surrounding medical malpractice and the level of care you are entitled to.
Our medical malpractice attorneys in Charleston is ready to fight for victims of medical malpractice in South Carolina. Call our expert team of attorneys now, as your initial consultation is free, and we don't get paid unless you win.