Charleston Motorcycle Accident Lawyer
The reality is that many motorists are distracted and do not exercise caution when operating their vehicles, creating dangerous situations for those riding motorcycles. As a motorcyclist, every collision has the potential to be devastating. In fact, even non-contact accidents – where a motorist forces a motorcyclist to swerve or lay their bike down to avoid being struck – can be deadly. Unfortunately, after a collision, motorcycles often face bias by those reporting or investigating the accident.
If you have been injured in a motorcycle accident, you need a Charleston injury attorney who understands the issues involved and the difficulties you face in recovery. At Mickelsen Dalton, we have significant experience handling serious injury claims. We are trial lawyers skilled at representing those who can't always fight for themselves. We pride ourselves on getting our clients the compensation they deserve after a motorcycle accident in Charleston, South Carolina.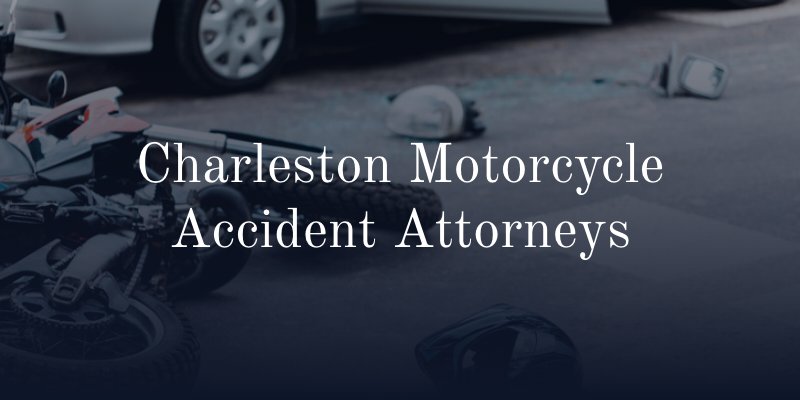 Motorcycle Accident Resources
Do I Need a Lawyer For My Motorcycle Case?
While every motorcycle accident case could benefit from legal representation, there are some situations in which hiring a lawyer is strongly recommended.
Serious Injuries
An injury from a motorcycle accident can have lifelong repercussions. Recovery may be long and difficult, not to mention costly with medical bills and lost income. It is important to ensure you receive the compensation you deserve for your suffering, so consider hiring an experienced lawyer who can negotiate with insurance companies on your behalf.
Liability is in Question
If you're facing a dispute as to who is to blame for a motorcycle accident, then it's important to take action. Hiring a skilled lawyer is your best bet for establishing liability and getting the compensation you deserve. They will be able to conduct an investigation of the incident, gather evidence, and call on accident reconstruction experts to prove their case if necessary.
Insurance Company is Denying or Delaying Your Claim
Insurance companies may try to deny your claim or offer inadequate compensation, but with the help of legal representation, you will have better luck getting what is rightfully yours.
Why Choose Mickelsen Dalton LLC
If you or a loved one has been injured due to the negligence of another person, it is important to hire an experienced accident attorney to represent your case. Here's why you should choose the law firm of Mickelsen Dalton:
At Mickelsen Dalton LLC, we understand how overwhelming motorcycle accidents can be for victims and their families. That's why we strive to make sure our clients feel supported every step of the way. From start to finish, we provide compassionate service that is tailored specifically to each client's individual needs and wants.  
No stone is left unturned when it comes to protecting our client's rights and interests during a case. Our skilled legal team digs deep into every piece of evidence so they can present a strong argument on your behalf.
Our attorneys have extensive experience representing clients in all types of personal injury cases from auto accidents and medical malpractice suits to product liability issues and everything in between. We have represented hundreds of Charleston motorcycle accident claims, so we have the necessary experience. 
Contact us today to schedule a free consultation and to get more information about how we can help.
What Kind of Damages Are Available to Motorcycle Accident Victims?
Damages for motorcycle accidents can come in a much greater fashion. Victims of motorcycle accidents are at a 29% greater risk of death because of the accident. Physical injuries resulting from a motorcycle accident can be severe, but so are the economic and emotional damages. Those are devastating. Damages you may be eligible to receive include:
Economic Damages 
Economic damages cover any financial losses directly related to your motorcycle accident. In some cases, economic damages are easy to calculate because they are based on tangible expenses like medical bills or lost wages. 
However, economic damages can also include more abstract expenses like future income loss if your injury is expected to impact your ability to work in the long term. In the short term, this may be wages that were expected to be earned while a victim is out of work recovering from their injury. In the long run, it could affect a person's ability to take on new jobs or promotions due to disability or health conditions resulting from the accident.
Non-Economic Damages 
Non-economic damages are meant to compensate victims for intangible losses related to their injuries, such as emotional distress or pain and suffering. These types of claims can be difficult to prove since there is no concrete way of measuring them, but it is important that victims receive proper compensation for these injuries as well. 
An experienced Charleston motorcycle accident attorney will be able to accurately assess all losses associated with your case so that you receive full compensation. 
Punitive Damages
Punitive damages are designed to penalize those who have wronged another, acting to deter them from committing similar acts in the future. They do not reflect the actual financial losses of the victim but instead focus on punishing the defendant for their wrongful behavior.
For punitive damages to be awarded in Charleston, the plaintiff must demonstrate that the defendant behaved in a way that was either intended to cause harm or showed gross negligence due to knowledge of possible consequences. The burden of proof lies with the plaintiff to provide clear and convincing evidence of this behavior in order to receive punitive damages.
Common Motorcycle Accident Injuries
Compensation for motorcycle accidents is necessary as these accidents cause some of the worst injuries, including:
Neck injuries
Broken bones
Internal injuries
Paralysis
If your injuries have impacted your life or taken your loved one too soon, Mickelsen Dalton will fight for you. We understand how these injuries can impact your daily life. We're here to get you the compensation you deserve for your medical bills, pain and suffering, and more.
What To Do After a Motorcycle Accident in South Carolina
Motorcycle accidents change your entire life in a moment. You can take a few steps to help us prove your case.
Call 911 and report the accident to the police; this will help generate a police report.
Seek the medical care you need.
Document the accident; you can do this by getting pictures of the scene or any injuries you sustained. Only do this if you can safely do so. Otherwise, skip this step.
Do not sign anything the insurance company sends to you.
Call Mickelsen Dalton to schedule your free consultation.
What Do I Need to Win My Charleston Motorcycle Accident Case?
Proving negligence is essential to any personal injury case in South Carolina. There are four steps.
Duty: The defendant owed you a duty of care.
Breach: The defendant breached that duty in some way.
Causation: Their breach of duty caused you harm.
Damages: You suffered injuries as a result.
The law firm of Mickelsen Dalton has experience proving negligence in Charleston motorcycle accident cases.
As your motorcycle accident lawyers, it's our job to help you prove negligence. Evidence that can assist in proving negligence in a motorcycle accident includes:
Testimony from you and any witnesses
Expert testimony and/or reports documenting your injuries
Police reports or other accident reports
Traffic and any security camera footage, including dashcams, if applicable.
By using this information as evidence, you can show that you were not at fault.
Understanding Fault & Liability in Motorcycle Accident Cases
Motorcycle accidents can be devastating to the rider, resulting in potentially life-altering injuries or fatalities. Establishing liability allows for those who are responsible to be held accountable for any damages that occur. By understanding the various aspects of liability, you will improve your odds of getting the compensation you deserve for any medical bills and other losses.
Figuring out who is at fault in a motorcycle accident involves identifying instances of negligence. This occurs when an individual does not take sufficient care and it results in harm or damage to another. When dealing with motorcycle accidents, there are numerous parties that could potentially be liable for negligence, such as:
The other driver: If the other driver was negligent – for example, they ran a red light or were drinking and driving – they could be held liable for any damages that occur as a result of their negligent behavior.
The motorcycle rider: If the rider was found to be negligent, such as by speeding or driving under the influence of drugs or alcohol, they could be barred from recovering compensation, or their compensation could be reduced by their percentage of responsibility, depending on the percentage.
The motorcycle manufacturer: If a motorcycle is found to have a defect or malfunction, the manufacturer of the vehicle or parts of it could be held liable for any damages sustained as a result. Examples of a defect in a motorcycle could include a malfunctioning brake system, faulty engine parts, or an issue with the bike's frame.
The government entity responsible for road maintenance: If a motorcycle accident was caused by hazardous road conditions, such as a pothole or a lack of proper signage, the government entity responsible for road maintenance may be liable for any damages incurred.
South Carolina Helmet Laws
In South Carolina, all motorcyclists under 21 are required by law to wear a helmet approved by the South Carolina Department of Public Safety when they are operating their vehicle. The helmet must have a neck or chin strap, plus reflectors on both sides. This is regardless of whether they have an endorsement on their driver's license.
If you're under 21 and violate this law, you can be charged with a misdemeanor offense and face up to $100 in fines as well as 30 days of incarceration if convicted. Additionally, if you were involved in an accident while not wearing your helmet, it could affect your ability to collect compensation from any other party involved in the accident who may be at fault for your injuries. 
South Carolina follows what is known as a "modified comparative negligence" rule when assessing damages in motorcycle accident claims. This means that if a motorcyclist is deemed less than 51% at fault for an accident, then they are still allowed to recover from the other parties involved in the crash. 
The amount of compensation that can be recovered will be reduced by the percentage of fault assigned to them (e.g., if a motorcyclist is 25% at fault for an accident, then any damages awarded would be reduced by 25%).  
The insurance company will likely try to use the fact that you weren't wearing a helmet as evidence that you were negligent and contributed to your own injuries, therefore either barring your ability to recover compensation or reducing the amount you can obtain.
Motorcycle Insurance Requirements
Motorcycle enthusiasts in South Carolina enjoy the freedom of riding on open roads but should be aware of the necessary insurance requirements for their bikes. South Carolina uses a tort-based insurance system, which holds the at-fault driver responsible for any damages after an accident occurs. As a motorcycle owner, it's essential to ensure you have the right coverage to avoid unnecessary legal complications.
In South Carolina, drivers must carry minimum liability insurance coverage to protect themselves and others in case of an accident. The required coverage amounts are:
$25,000 per person for bodily injury
$50,000 for all parties injured in an accident
$25,000 for property damage resulting from an accident
These minimum requirements protect you from potential financial burdens if you're found at fault in a motorcycle accident. However, it's wise to consider additional coverage for added protection in case of unforeseen damages.
Filing an Insurance Claim
In the unfortunate event of an accident, a Charleston motorcycle accident lawyer can help you file a recovery claim against the at-fault driver's policy. The process typically begins with your lawyer sending a demand letter to the insurance company. From there, the insurance company can take one of three actions:
Deny the claim initially: The insurer may reject the claim outright. If this occurs, your lawyer may gather additional evidence to support your case and respond accordingly. 
Agree to pay the claim: If the insurer agrees to pay the full claim, the process moves forward quickly. It's essential to ensure that the amount sufficiently covers any damages or medical expenses you incurred as a result of the accident. 
Make a counter-offer: In some instances, the insurance company may offer a reduced amount based on their evaluation of the case's value. Your lawyer can negotiate on your behalf to secure a fair settlement.
The Challenges Motorcyclists Face with Insurance Claims
As a motorcyclist, you may have noticed that dealing with insurance companies is often more complex and frustrating than it is for car drivers. There are several reasons why motorcyclists may encounter more difficulties with insurance than car drivers:
Minimizing Settlements: Insurance companies are in the business of making money, and one way they do this is by reducing the amount of money they pay out in settlements. As a motorcyclist, you are just as likely as other motor vehicle drivers to face pushback from insurers who seek to limit their liability and pay you as little as possible.
Stereotypes: It's no secret that motorcyclists are often unfairly stereotyped as reckless and dangerous drivers. As a result, insurance companies may use these biases to their advantage and deny claims outright, even in cases where the motorcyclist is not at fault.
Blaming the Biker: Even when insurers agree to pay a settlement, they may still try to put some or all of the blame on the motorcyclist. This tactic serves to reduce the amount of money they must pay out, as the victim's culpability impacts the final compensation amount.
How to Deal With The Insurance Company After a Motorcycle Accident
When you've been injured, the last thing you want to worry about is dealing with insurance companies and their adjusters. Unfortunately, you often don't have a choice. Here are two tips for navigating insurance after a motorcycle accident.
1. Talk to a Lawyer Before Speaking With Insurance – Prior to making any statements about an accident or injury to an insurance adjuster, you should always speak with a qualified personal injury lawyer. The adjusters do not have your best interests in mind and may attempt to limit the amount of compensation you receive by using your words against you. Additionally, when you have a lawyer, the insurance company knows that you're taking your case seriously.
2. Understand Your Rights – If you are ever involved in a motorcycle accident, it is essential to be aware of your rights under the law. When dealing with insurance companies, make sure that you understand all the appropriate rules and regulations, as well as any liability associated with the crash. 
In most cases, if another person was accountable for causing the crash, then they should be responsible for covering any damages or losses caused by it – including medical costs and wages lost due to needing time off for recovery.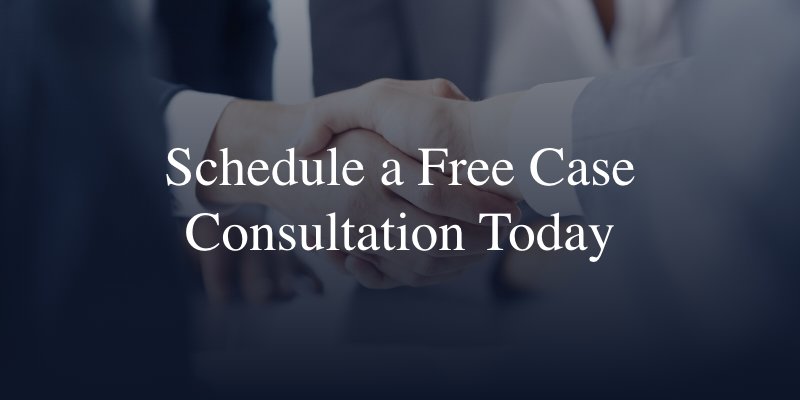 Your Trusted Charleston Motorcycle Accident Lawyers Are Here for You
Mickelsen Dalton are trial lawyers with a mission: helping victims of motor vehicle accidents like you protect their rights and get the compensation they deserve for their injuries. Our law firm offers free initial consultations where we go over your accident and help you understand what's next.